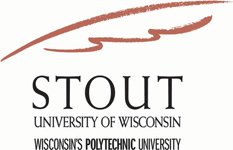 The Professional Golfers Career College is thrilled to join the University of Wisconsin-Stout in offering graduates a unique chance to further advance their golf education. Through this partnership, our graduates have the opportunity to earn a Bachelor's of Science degree in Golf Enterprise Management, through UW-Stout's online GEM program.
Students can experience the program in two different spheres; on campus, which features a more traditional campus experience, or online. Those who choose to pursue their degree online can participate at the pace and schedule which best suits them, leaving room for work, family and other responsibilities. Distance learning also offers the chance to interact with classmates and faculty that span the globe, and bring along their unique backgrounds and experiences. All GEM students receive professional instruction from UW-Stout faculty, and financial assistance is available, including dedicated GEM scholarships.
The GEM program is the fastest growing program in UW-Stout's history. PGCC has exceptional credit transferability; over 60 of our 72 credits are transferable, and at the end of the program, students will receive a University of Wisconsin – Stout degree, just another way PGCC is educating the future leaders in the world of golf.
The University of Wisconsin-Stout is accepting applications. For more information about the program, please visit: Golf Enterprise Management.
If you're a graduate of our golf college and are interested in enrolling in the GEM Program, please follow our links to learn how to Transfer or Apply Online.
---